Today will be a brief post. I don't want to overwhelm people with to much information and talking about certain subjects requires that I post lengthy articles (not really but I'm long winded - smile). I thought today I would post some resources that are out there for those of us who have MS and for others that may want to help.
I will have to say that the National Multiple Sclerosis Society is one of my go to sights. It has a lot of information and offers programs for people with MS. It also holds fundraisers. Yes, I know what you're thinking but in order to further research and awareness money is unfortunately a needed evil.
The second is the Multiple Sclerosis Association of America. I'm not as familiar with their website. However they do offer cooling equipment program that helps with the cost of vests and other cooling devices.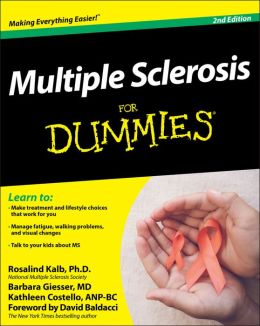 I will leave you with one last thing. This book Multiple Sclerosis for Dummies was the best thing I bought for myself when I was first diagnosed. They have updated it since then (this is the second edition) and it is worth its weight in gold. Click here to view it on Amazon
MS for Dummies
.